World Assistance Network was created in September 2011 to respond to the needs of Refugees, Immigrants and Second migration of population from Afghanistan, Iraq, Nepal, Burma, Haiti, India, Pakistan, Africa (Democratic Republic of Congo, Burundi, Rwanda, Somalia) to help overcome challenges and barriers they are facing in re-establishing their lives.
Over past years working as Senior Case Manager and trained Social worker in US Refugee Resettlement and Support agencies, I have been assisting different population of Refugees and Asylees from Afghanistan, African newly arriving from the Republic Democratic of Congo, Burundi, Rwanda, Somalia, Bhutan, Burma, Iraq, Haïti, India, Pakistan.
I have witnessed difficulties and barriers that refugees and other immigrants face constantly to their integration. They are struggling to meet their basic needs for food, shelter, and health care. Subsequent, the unusually high number of arrivals expected during a short period resulted in difficulties in local community planning and consequently caused delays in medical screenings and immunizations, Public Assistance, over-crowded classrooms in public schools also caused difficulties in securing safe and affordable housing. In addition, a longer waiting time to obtain Social Security card, appropriate case management services, interpretation service that impacted refugee job, resulting in longer periods of time for refugee to become self-sufficient.
Timeline
December 2007 Reception and Placement of Refugees and Asylees from Afghanistan, Africa, Bhutan, Burma, Iraq, Haiti, India, Somalia, Pakistan, etc.
Assistance in achieving self-sufficiency, Case Management service, social services and public assistance.
January 2008 Reception & Placement, interpretation service to the population from Afghanistan, Iraq, Nepal, Burma, The Democratic Republic of Congo.
June 2008 Reception & Placement service of refugees from Burma; Karen and Chin.
January 2009 Reception & Placement service of Refugees from Africa; Gabon, Somalia.
February 2009 Case management, adjustment, and interpretation services to the Banyamulenge Tutsi from the Gatumba massacre survivors.
March 2010 Provided services to Burundian refugees from the Tanzanian refugee camps in which they had lived
since 1972,
June 2010 In association with University of NM School of Medicine, screening to Refugee with HIV and Minor children with medical history of Sickle cell.
December 2010 Service to Second migration of Eritrean Tigrinya and Kunama refugees from Shimelba Refugee Camp.
September 2011 World Assistance Network Incorporate as a 501(c)(3) non-profit corporation in New Mexico, USA.
November 2011 Pathways to a Healthy Bernalillo County in collaboration with Catholic Charities, Community Health Navigators and University of New Mexico.
May 2012 Assistance and case management to Haitian and family's survivors' victims of earthquake.
September 2015 Dinner Gala National Welcoming Week 2015 at Sheraton Albuquerque Uptown, NM.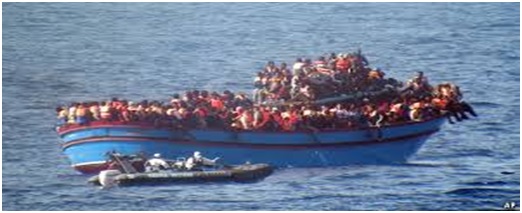 Organisation Overview

Providing Case Management and Social Services to Refugees and Asylees from Iraq, Africa, Bhutan and Burma.
Providing Case Management service and assistance to a new population of Refugees and SIVs from Iraq.
Ongoing Case Management to assist clients in achieving self-sufficiency after service period of 120 days in R&P and Match Grant program.
Prepares for arrival of refugees.
Greets refugees and family at airport, provide transportation , secure appropriate housing during the first month.
Coordinate the service with Housing Public Authorities.
Provides orientation and make Referral to ESL classes for families as soon as possible following their arrival.
Developing a resettlement services plan.
Making a referral to job developers after arrival.
Public Health: coordinate medical management service with Public Health and Health Care providers (Health Screening, primary care physician).
Children enrollment in school Referral and enrollment of Refugee Student in special education
Coordinate Services with Social Security Administration: Assist Refugees and Asylees with application for a Social Security Card. Assist children and adult clients with disabilities to the process of Disability Determination Services to qualify for Social Security Income (SSI) or Social Security Disability Insurance (SSDI).
Providing Case Management Service and Assistance to the families of Refugees living with HIV/AIDS.
Providing Case Management to Minor Children and population with a medical history of Sickle cell.
Make client's Referral to the dental and eye clinics for treatment, if necessary or desired.
Human Service Department (Income Support Department): Coordinate Public assistance and assist client with the initial enrollment in public assistance: Medicaid, Food Stamps. Provide Temporary Assistance for Needy Families (TANF) and Cash Assistance to the disabled and children who does not live white close relative.
Administration on Children, Youth and Families (CYFD): provide referral to CYFD for a client in need of child care.
Providing Family reunification and case management services to Bhutanese and Nepalese population second migration from San Diego to Albuquerque or from other States.
Collaboration with Justice, Courts and Probation.
Provide access and support for individuals either entering or exiting juvenile detention, jails or the courts. Programs collaborate with the Bernalillo Metropolitan court, Probation Department, and other law enforcement agencies to support successful reintegration of clients into the community through prompt and appropriate identification and treatment of behavioral health issues.